Sarajevo Photography Festival program published: Many exhibitions, workshops and lectures.
Sarajevo Photography Festival announces the program for 2023! This unique event dedicated to the art of photography brings you an incredible opportunity to explore, learn and enjoy the world of visual storytelling. The festival lasts from June 23rd to June 25th and will take place at seven different locations in Sarajevo.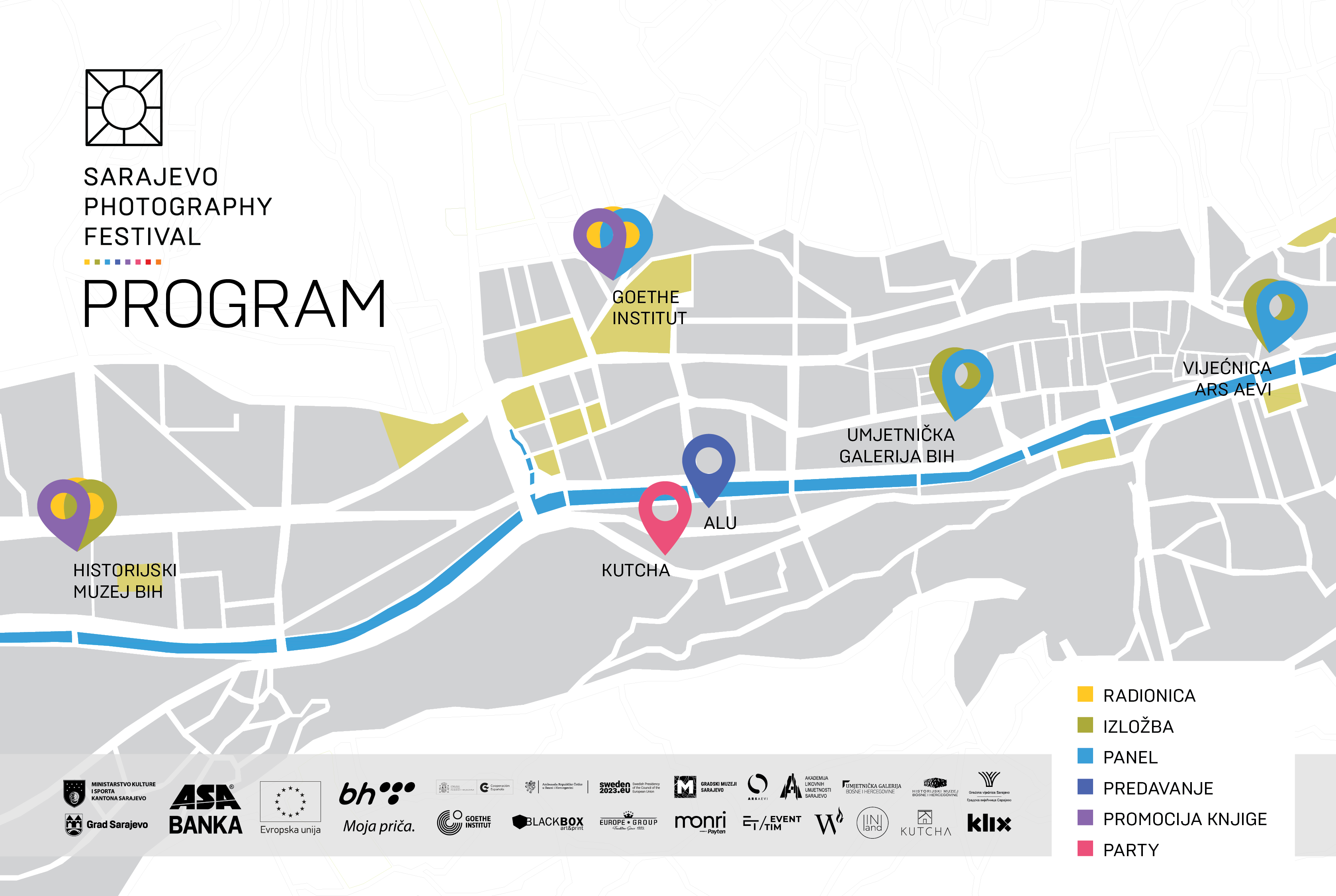 This year's program is full of diverse content for all photography enthusiasts, regardless of their experience or style.
The program includes 5 exhibitions, 2 workshops, 3 photo book promotions, 5 lectures and 2 panels.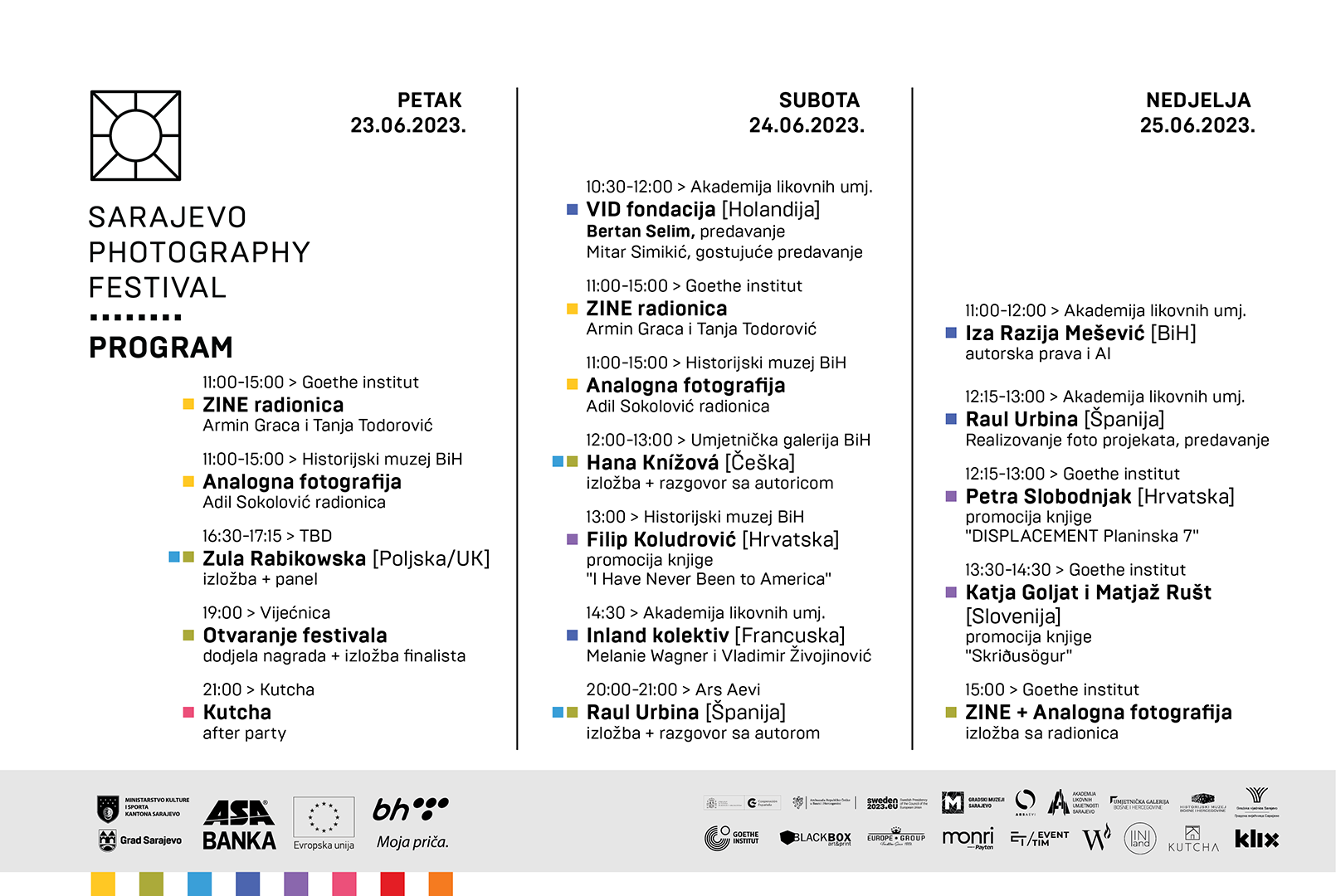 The official opening of the festival is on Friday, June 23rd at 7:00pm inVijećnica (Sarajevo City Hall), where the winners of the competition organized as part of the festival will be announced. Over 4500 works from as many as 45 countries were submitted to the competition, and the eight-member jury decided on the winners from all eight categories. The Grand Prix winner wins 4.000 KM (2.000EUR)
All content of the festival is free and open to all interested parties.
More information on Instagram (instagram.com/sarajevophotographyfestival) and Facebook (https://www.facebook.com/SarajevoPhotoFest).
The festival programme is supported by the City of Sarajevo, ASA Banka, BH Telecom, the European Union in Bosnia and Herzegovina, the Spanish Embassy, ​​the Swedish Embassy, ​​and the Czech Embassy in Bosnia and Herzegovina. The general media sponsor is Klix.ba.